Grand Canal Land Public Company Limited ("the Company" or "G-Land"), formerly known as Media of Medias Public Company Limited ("Medias"), was incorporated on 22 April 1985 with an initial capital of Baht 200,000. The Company was listed in the Stock Exchange of Thailand since 8 February 1996. At that time, the Company was carrying on television program production business and commercial spot sales in television programs.

The Company has a significant change in the Company's business, from the television business to the real estate development business. The Stock Exchange approved the listing of the Company's ordinary shares and reclassified the business category from the media and publication business category, under service industry group, to the property development category under property and construction industry group on 21 January 2010 and the Company changed its company name to Grand Canal Land Public Company Limited on 6 May 2010 and used the stock symbol "GLAND".

On 19 April 2017, the Company and its subsidiary entered into agreements to lease out the office space of The 9th Towers Grand Rama 9 Project and Unilever House Grand Rama 9 Project (together called the "Project") and to dispose moveable properties which are used in the operation of The 9th Towers Office Project and Unilever House Office Project to GLAND Office Leasehold Real Estate Investment Trust (GLANDRT), the total value throughout the lease term of this agreement in an amount of Baht 5,997.7 million.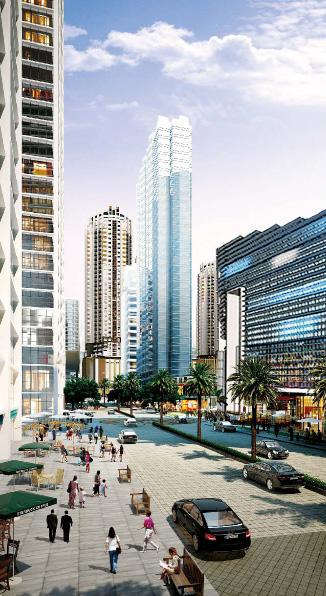 On 12 September 2018, CPN Pattaya Company Limited ("CPN Pattaya"), a subsidiary of Central Pattana Public Company Limited ("CPN"), purchased shares from the former major shareholder, Charenkrit Group, totaling 3,278,132,406 shares, representing 50.43% of the company's total number of shares. Following the Tender Offer for the remaining ordinary shares of the company, CPN Pattaya purchased an additional 1,111,286,139 shares, representing 17.10% of the company's total number of shares. CPN Pattaya currently holds a total of 4,389,418,545 shares, representing 67.53% of the company's total number of shares.

As of the end of 2019, the Company has registered capital of Baht 6,535 million and paid-up capital of Baht 6,499 million.